IM Romesh Weerawardhna wins Sri Lanka Grand Prix 2016 and T D R Peiris wins National Senior Chess Championship 2016
Sri Lanka Grand Prix and National Senior Chess Championships were held from 18th November to 28th November at E D Dabare Road, Narahenpita. Both events were organized by the Chess Federation of Sri Lanka for the consecutive year.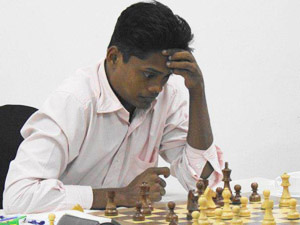 Sri Lanka Grand Prix is the toughest event between Sri Lanka players only next to the Sri Lanka Nationals. Twelve Players competed for the title and IM Romesh Weerawardhna were the top seated player. The tournament was held as a round robin event with Fischer mode time control. IM R. Weerawadhana secured the championship with 8.5 points while one lost to the C Lamahewa in the 2nd Round. FM G C Anuruddha secured the 2nd Runner up with 7.5 points when Yasas Lamawansa had to satisfy with 3rd Runner Up place with 7 points.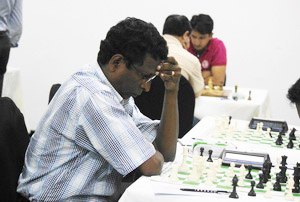 Sri Lanka Seniors Chess Championship is the only event organized for the seniors. Over 50 years players competed in the event. 05 players had competed for the Championship where T D R Peiris was the top seated player with 2014 ELO. The event was held as a round robin event with Fischer time control. At the end of the tournament T D Peiris secured the championship with 3.5 points. He only drew to the T Pathmanathan in the 3rd Round. Joseph Jayasinghe secured the 1st Runner up position with 3 points while N.A.G Abeywardane had to satisfy with 2nd Runner Up Position.
Report From CFSL